5 Amazing Disneyland Tips and Tricks
he vacation to Disneyland that we spent 9 months saving for was more than I could have ever imagined. I am so glad I spent the time Pre-planning (meals, and packing lists, especially!) because I was able to relax while spending a great week with my family! I wanted to pack everything we needed but without over-packing. It's a delicate line.
I don't know about you, but when it comes to something as HUGE as Disneyland and all it has to offer, I had a hard time visualizing what people were talking about. It was like they were speaking a different language when they talked about "Downtown Disney", Fast Passes/ Switch Passes, the multitude of parades and shows, and Magic Mornings.
With that in mind, I tried to come up with tips and tricks that even a total Disney newbie could understand.
Tip #1: Make time for the Disneyland Shows and Parades!
We nearly missed World of Color because we didn't think we'd need to take our place hours before the show, but I'm so glad we stuck around, even with the limited view from the bridge that leads to Paradise Pier. Here is my advice for the various shows:
World of Color (CA Adventures)

: The show starts at dark (times vary with the season). When you see Cast Members (staff) putting out the reserved ropes, head to Ariel's Grotto. There is a small veranda that overlooks the harbor. Stake out a spot and get comfy! If you are saving a spot for additional people, make sure you "take up space", or it won't be there when you want it! You can rotate if you want to keep the kids entertained.

The Disneyland Parade (On Main Street)

: You won't want to miss this fun Disney Tradition! It's a classic parade with your favorite characters!

Great Spot #1:  In front of the bathrooms across from Pixie Hollow (The King and Queen bathrooms) is at the very start of the parade (which means you can get back to rides before the rest of the park-goers are even done with the parade!).
Great Spot #2: At the Disneyland Train Station (on Main Street), head to the gate near the exit platform and hang out for a great view of the whole Main Street parade.

Fantasmic/Fireworks Show (Rivers of America in New Orleans Square)

: Fantasmic is shown on Rivers of America with Sorcerer Mickey and a huge cast of familiar characters. (WARNING: There are some intense parts that sensitive children may have a problem with, but my kids did fine).

The Aladdin Show (CA Adventures):

This show is amazing. The effects, costumes, lighting, and scenery is very well done. We sat in the Mezzanine level (Level 2) in a row of just 5 chairs at Stage Left (if you are looking at the stage, it's your right side). We missed a small bit of the action that happened all the way stage left, but the crowning moment was when Magic Carpet takes Jasmine and Aladdin cruising through the air at Mezzanine level, from stage right to stage left. You are at eye level with them and because we weren't lost in a crowd, Jasmine looked directly at my girls and waved and blew a kiss. WORTH IT.

DisneyJr LIVE! (CA Adventures):

Many of your kid's favorite shows are in this interactive show! It's ok for Moms and Dads to sing along too… (*singing* "Yo Ho! Jake and the Neverland Pirates… Climb aboard me hearties, and see a pirate crew…")
Tip #2: The FastPass and SwitchPass System is easy to learn and is a MUST to use!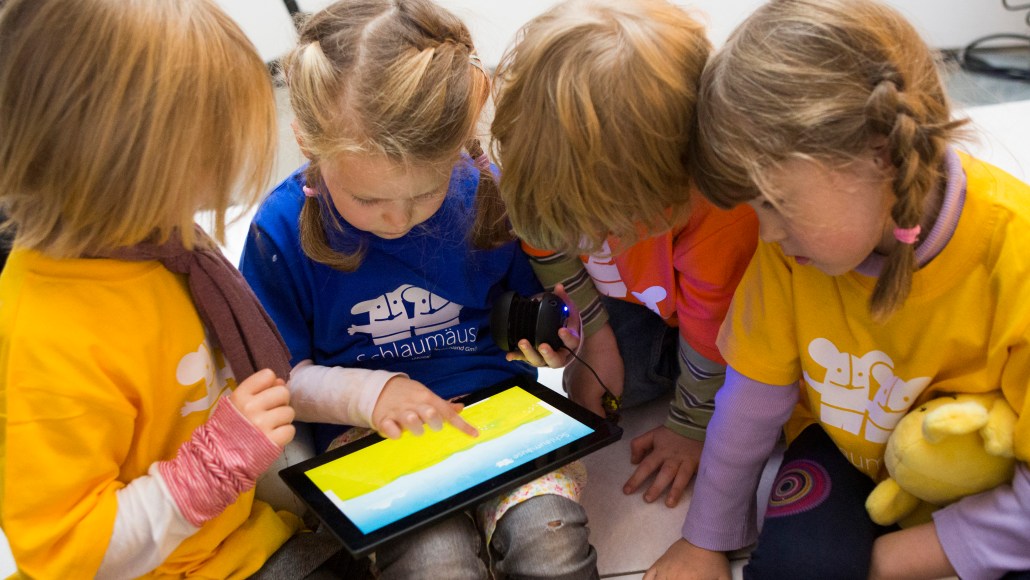 We were able to ride Splash Mountain 4 times in less than an hour. Since it was 100+ degrees while we were there, you can imagine how happy we were to not have to stand in crazy lines (aside from one, but I'll get to that…) with three small children.
Fast Passes and Switch Passes are FREE.
Steps to using the Fast Pass/Switch Pass System:
Find the "Fast Pass Distribution" kiosks for the ride (not all rides have them. Just the big ones). If you can't find them, just ask a Cast Member (Disney Staff). They give amazingly clear and accurate directions.
Insert ALL tickets, one at a time, to receive your FPs. On those tickets, it will tell you what one-hour time slot you can return to ride.
When your FP becomes active, you enter at the FP entrance, not the Standby entrance. Give ALL tickets (including the person waiting, if applicable) to the Cast Member.
If you have someone waiting with a younger child, ask the FP Cast Member for a Switch Pass, which allows up to 3 people to ride again, using the FP lane.
Ride the ride. Scream. Laugh. Have Fun. Exit. Laugh at the photos taken of you for the ride.
Give the Switch Pass to whoever was waiting and they enter at the FP entrance again! Since we had 2 kids tall enough to ride, they got to ride again! I think that was my favorite part.
A side note: The Switch Passes are stamped with the ride name and say you need to use them on the day they are handed out. We had a date night for a couple of hours (yay!) and I WISH I had thought to keep our Switch Passes to make the most of our time, just us. Unless they change the system before our next trip, I'll be doing that!
 Tip #3: If at all possible, do a 4-Day Park Hopper and take a day or two off in the middle.
Our hotel was .5 miles from the Main Gate, and we didn't have a shuttle and only a double stroller, but 3 kids. My oldest had to walk *almost* the entire time, which we calculated to be about 10 miles, just to and from the hotel! By Day 3, The Hubby has blisters, and our feet and legs were screaming'!
My kids also wanted to hang out at the pool during our stay, but it was such a pain to go through the whole process of going from the park to being swim-ready, we only spent the first evening of our trip at the pool.
Next time, I will plan the following schedule:
Saturday: Travel Day
Sunday: Park
Monday: Park
Tuesday: Day Off
Wednesday: Park
Thursday: Day Off
Friday: Park
Saturday: Day off/Return Home
It gives your body a chance to rest/heal, and you get to take full advantage of being on vacation and relaxing a little more!
Tip #4: Do Everyone's MUST-DO Item…
… Even if it means standing in a line for over 4 hours.
I knew, in my heart, that we would stand in line for as long as it took to meet Anna and Elsa. It was all my kids could talk about before the trip, and I couldn't fathom the thought of them leaving their first trip to Disneyland with a sliver of disappointment. Meeting the Frozen ladies was one of the first things we did, which left the rest of our trip to just have fun and not dread the line. If it's high on your kid's list (whatever "it" is…) DO IT.
Tip #5: Be Thankful.
This should be a no-brainer, but when you are dealing with crowds, hustle and bustle, and so much stuff to see, it's easy to get overwhelmed. Daily, I thanked God that I was experiencing the magic with my family after so many months of anticipation.